Bacopa Brain
Regular price
Sale price
$27.00 CAD
Unit price
per
Sale
Sold out
Memory Support
Formulated with human optimization in mind.
Used for centuries in herbal medicine, Bacopa is a small white flower also referred to as an adaptogen, that is used to support brain function and memory.

Adult Dosage:
1 to 2 capsules daily
Medicinal Ingredients:
Bacopa monnieri 20:1 extract (Bacopa, whole)...150mg (3000 mg dry equivalent)
Non-Medicinal Ingredients:
Rice flour, Rice powder, Hypromellose
Safety Information:
This product may cause digestive problems. Consult a healthcare practitioner if symptoms persist or worsen and discontinue use. Do not use this product if you are pregnant or breastfeeding.
Supports immunity
Improves memory
Improves mental health
Prevents ulcers
Everything your body needs and everything you deserve
OUR PROMISE WITH EVERY PRODUCT
WELLNESS IS A JOURNEY
We are utilizing our expertise across both biopharma and wellness to build evidence-informed formulations that will support you along your wellness journey. Like all supplements, it takes time for the benefits to be fully appreciated. On average it takes 3-6 weeks to notice major change. Be patient with your body, and be consistent with your regime, it'll be worth it.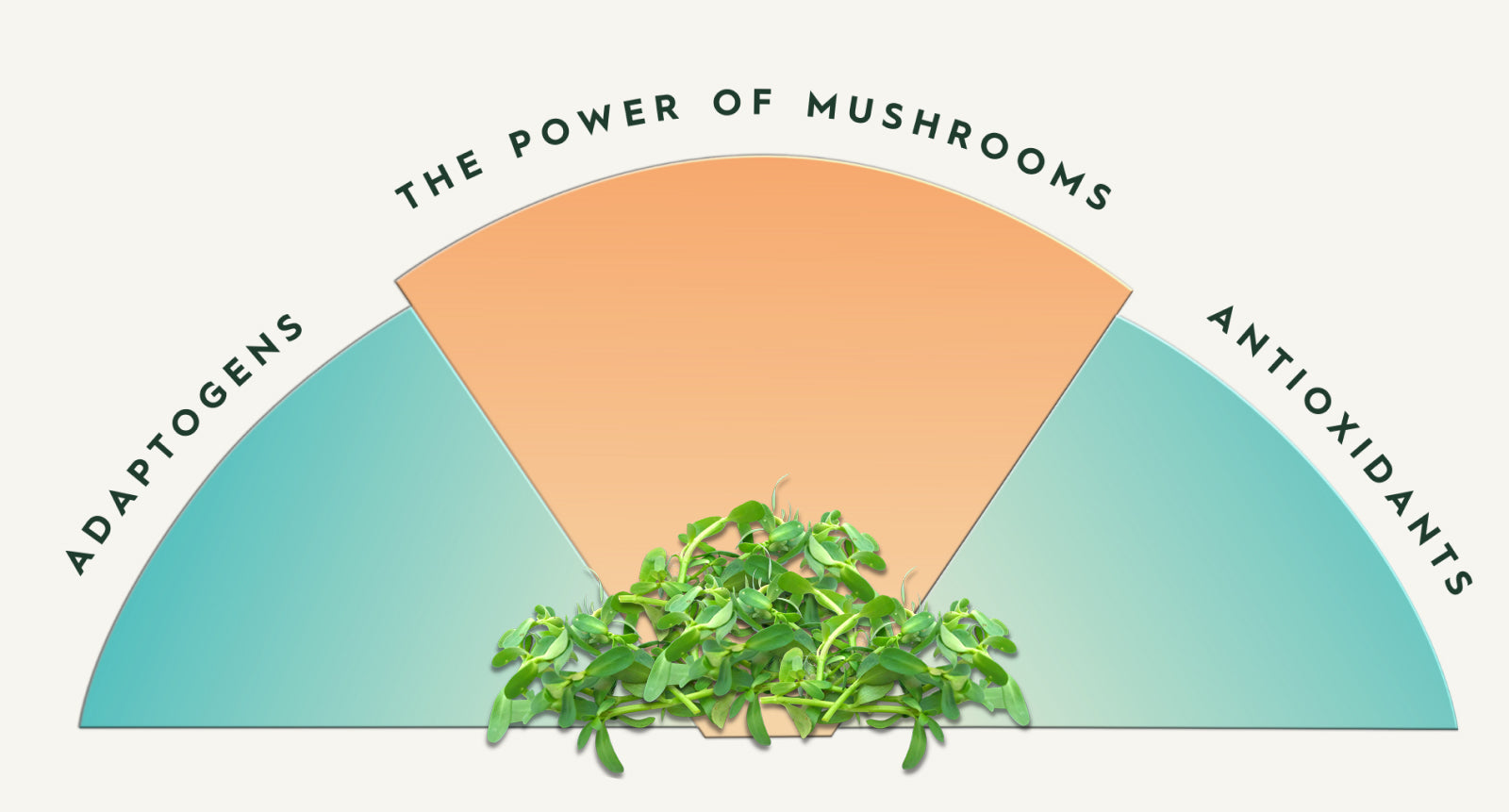 Adaptogens are non-toxic plants that have been used in Chinese and Ayurvedic medicines for centuries to fight physical, chemical or biological stressors.

From fighting free radical cell damage to supporting immunity and brain function, these superfoods are packed with antioxidants that help the mind and body resist stress.

That's why mushrooms are a key ingredient in many of our products.

Our products are loaded with antioxidants that help keep free radical cell damage in check. Free radicals are compounds that can cause harm and lead to illness if their levels become too high in your body.